LOS ANGELES • SAN MARINO • SANTA BARBARA • THOUSAND OAKS
Our Venues
The venues in which Camerata Pacifica performs are selected for their outstanding acoustics, and for their small size, lending an intimacy that makes these truly personal performances of chamber music.
Zipper Hall, The Colburn School
200 S. Grand Avenue, Los Angeles, CA 90012
Parking: is available directly beneath Walt Disney Concert Hall. Enter on Second Street or Lower Grand Avenue. Regular parking costs $9 beginning at 4:30 p.m. Both the Second Street and Lower Grand entrances will be open 6:00am to midnight, Monday through Friday, and 7:00am to midnight on Saturday and Sunday.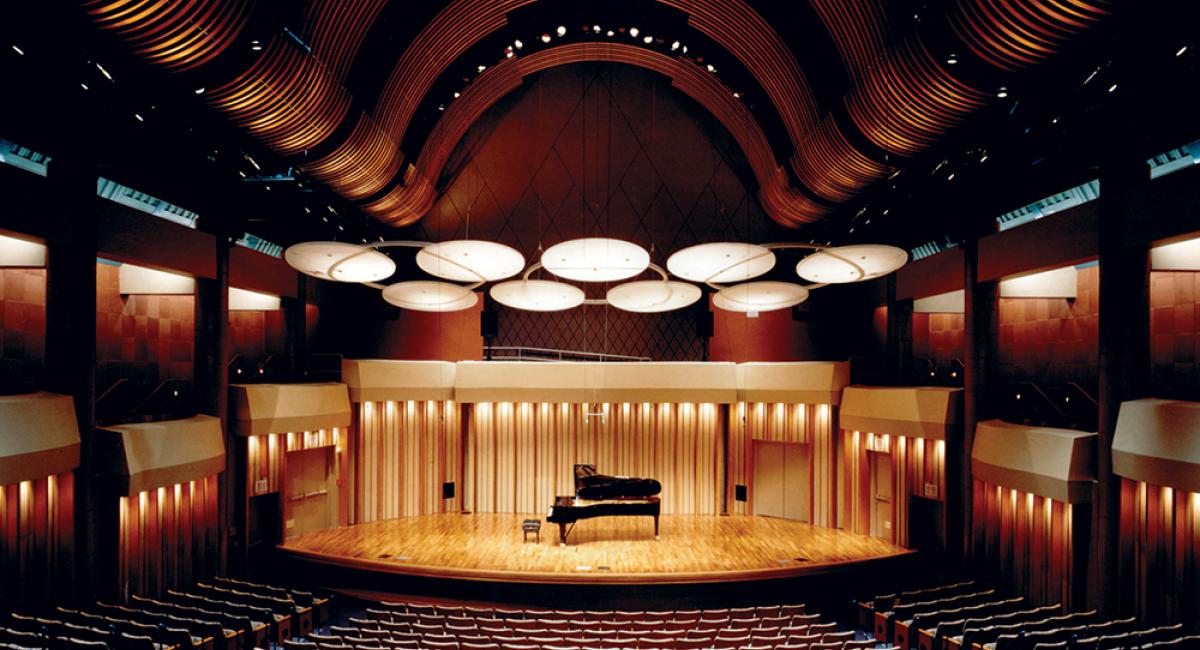 Rothenberg Hall, The Huntington
1151 Oxford Road, San Marino, CA 91108
Parking: Free parking is available, as well as shuttles to and from the parking lot to the hall. Please enter through the Allen Gate entrance.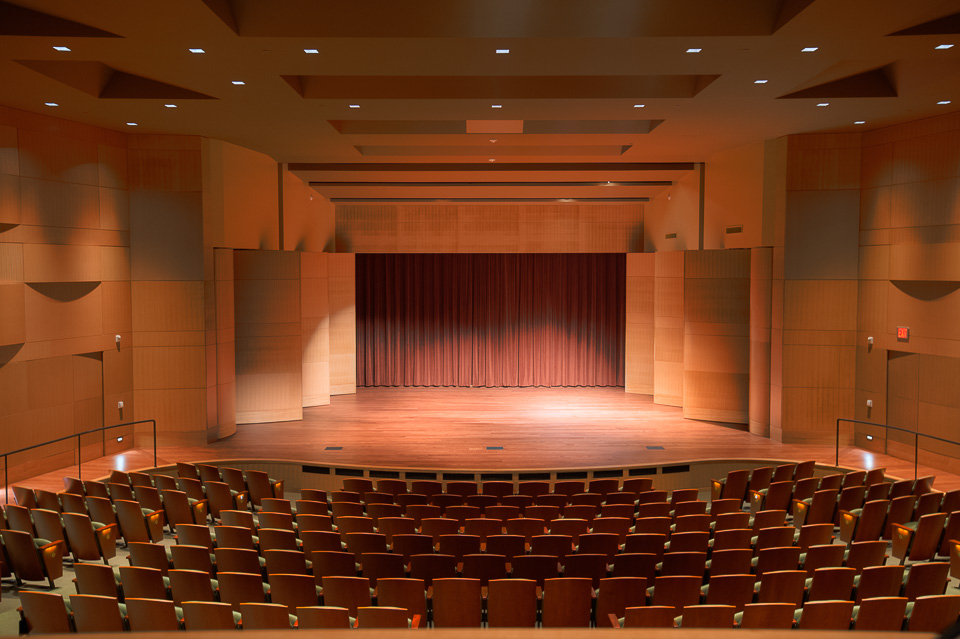 Hahn Hall, Music Academy
1070 Fairway Road, Santa Barbara, CA 93108
Parking: Follow the signs and park in the lot behind Hahn Hall and walk up the stairs to the front of the building. Designated ADA (disabled) parking spaces are available in the upper lot in front of Hahn Hall and the main building.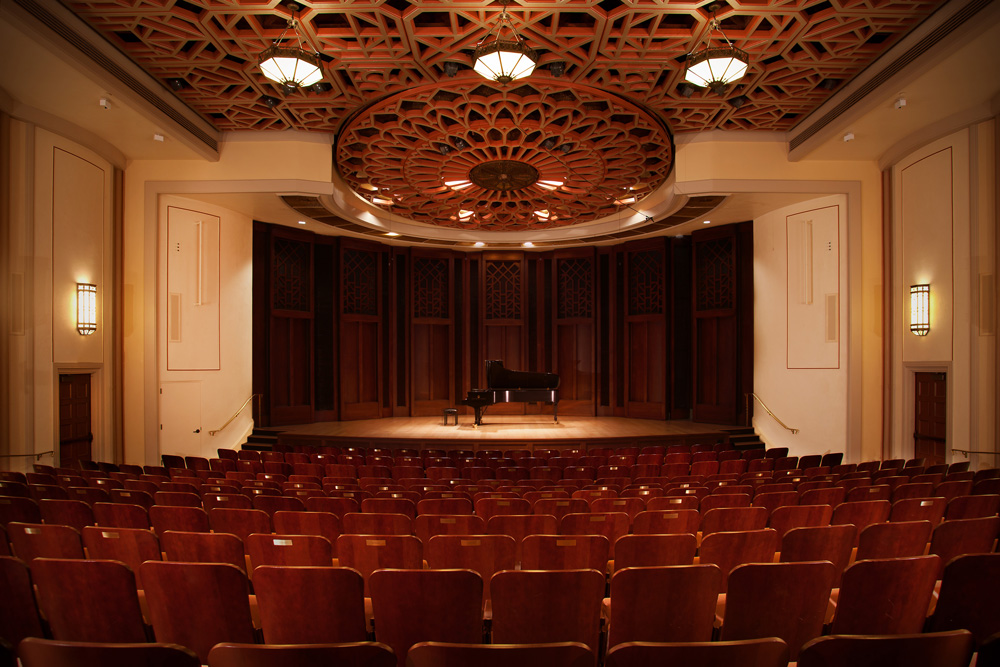 Janet & Ray Scherr Forum Theatre
Janet & Ray Scherr Forum Theatre
2100 Thousand Oaks Blvd, Thousand Oaks, CA 91362
Parking: A six level parking structure is located adjacent to the Bank of America Performing Arts Center. Parking is $15 per vehicle and accepts Mastercard, Visa, American Express, Discover, Apple Pay and Google Pay. From the parking structure, the Scherr Forum Theatre is reached by taking the elevator to Level 3 and then taking either of the two Plaza elevators down to Level 2.
Disabled Access
Disabled access parking is located on all levels. The Scherr Forum is fully accessible to persons with disabilities.